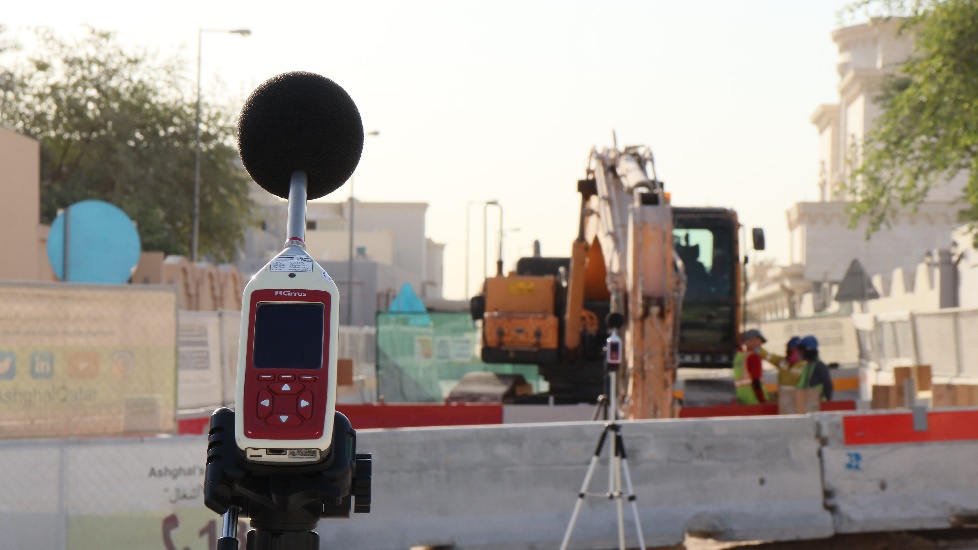 Second Industrial Revolution in the late 1800s ramped up the use of machinery across various industries. Now the market of global construction machineries is 309.51 billion $ in 2022 and expected to grow to 468.19 billion $ in 2026. With more machines come more Noise!
When the whole world and corporations are realigning their policies towards various pollutions and climatic change, the impacts of Noise pollution are often overlooked. According to National Geographic Society, "Noise Pollution is an invisible danger. Noise pollution impacts millions of people, animals on land & ocean on a daily basis."
As the global population surge towards 8 Billion, the demand to develop new infrastructure and upgrading new infrastructure is more like never before. Rock breaker is a common equipment in infrastructure projects which adds considerable noise creating pollution for the workers and surrounding neighborhood. Our client, Qatar Building Company introduced an innovative attachment to the rock breaker which reduces the overall noise levels. Our role in the project was to evaluate the impact of using the attachment in the resultant noise.
Project/Problem Statement
While the State of Qatar is gearing up for hosting FIFA World Cup by end of 2022, ASHGHAL (Qatar's Public Works Authority) took up the challenge to construct & upgrade the roads network and drainage services to tackle additional loads during the tournament and the country's vision for 2030. Executing larger scale infrastructure projects simultaneously across the whole country comes-up with variety of challenges. In this case study, we are going to read through a specific innovative solution ASHGHAL Roads Project Department along with the project Consultant & Contractor implemented in order to maintain noise levels under Ministry guidelines during Road breaking operations within Residential neighborhoods.
The plan is to develop construction noise contour map for the residential neighborhood before and after installing the noise reduction arrangement developed by HUSTEC for Rock Breakers. In order to record the existing noise levels without any construction, we performed background noise measurement at 1m, 6m and 16m from construction area. Also another round of site measurements carried out with "Engine ON" condition in the same distance ranges.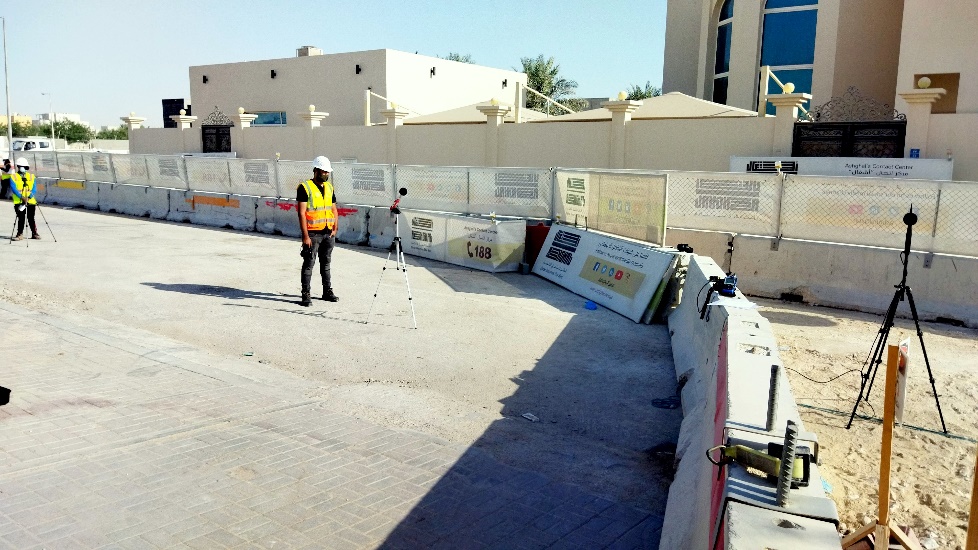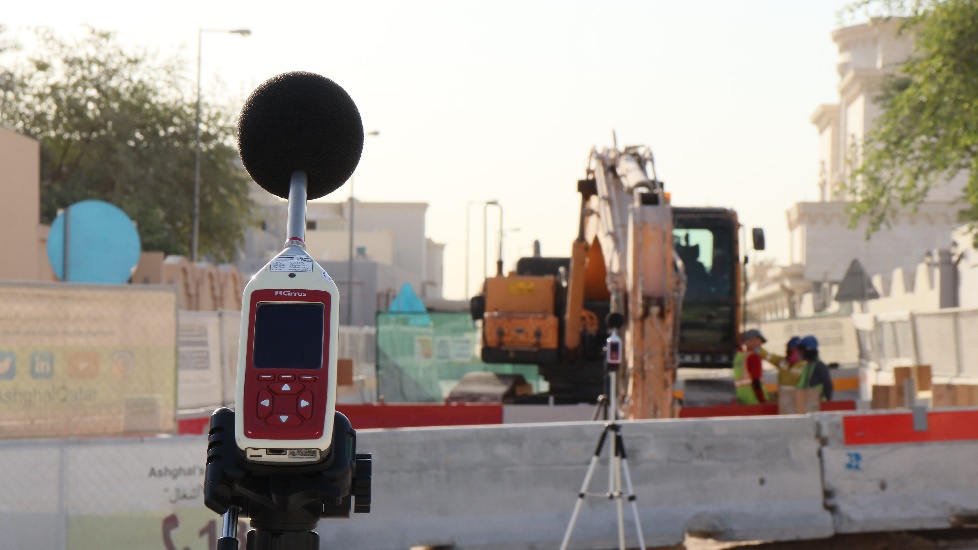 We continued measurements for non-mitigated conditions without installation of noise reduction attachment and recorded noises ranging from 97dBA to 77 dBA between above specified distance ranges.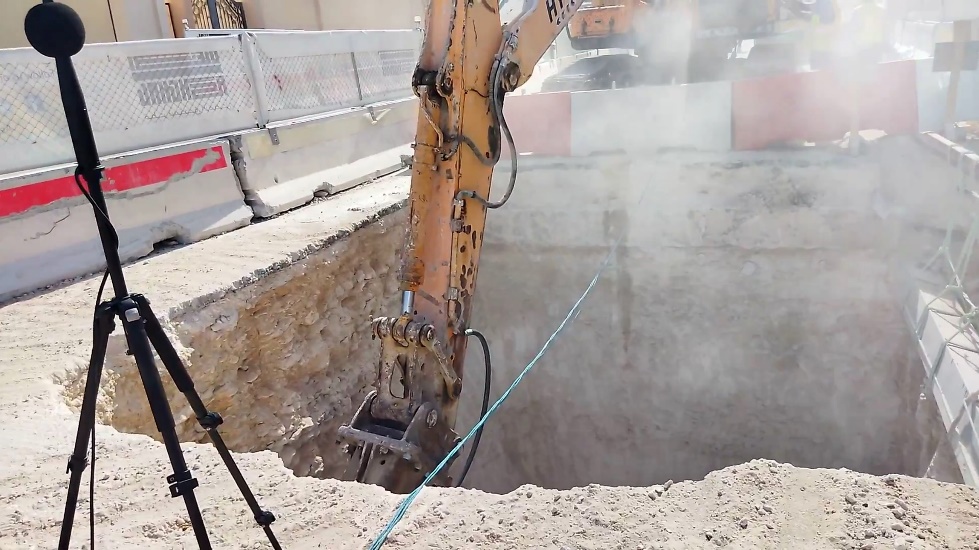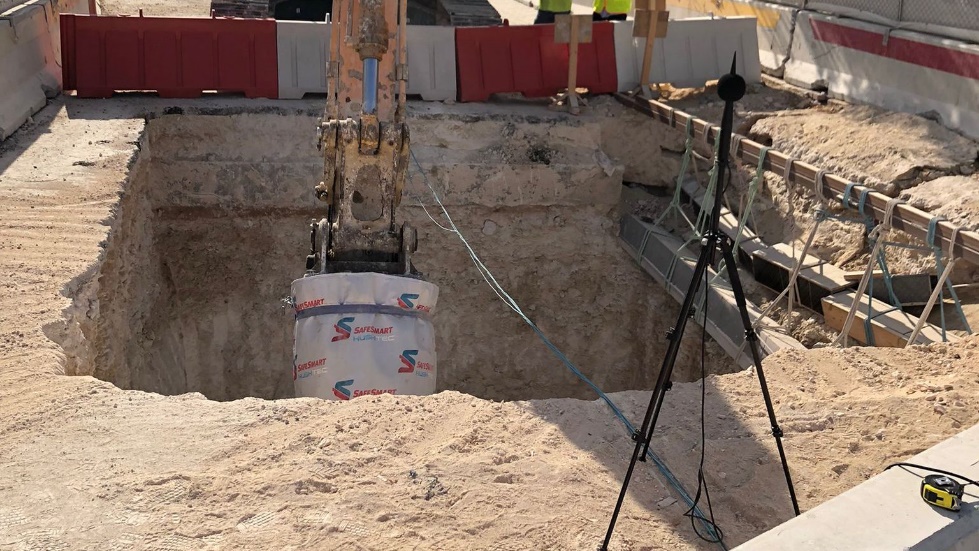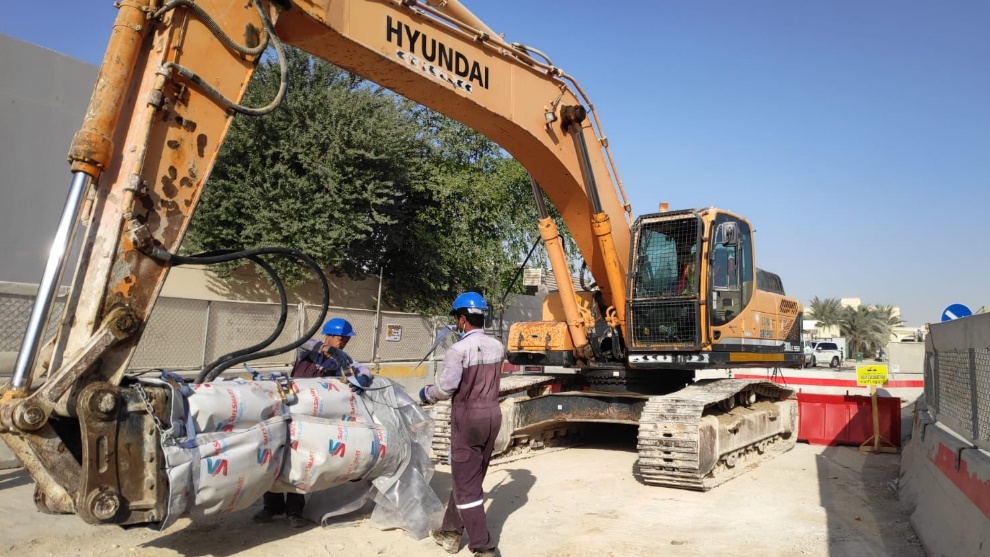 Software generated noise contour maps showing acoustic conditions on residential facades with and without noise reduction attachment as shown below: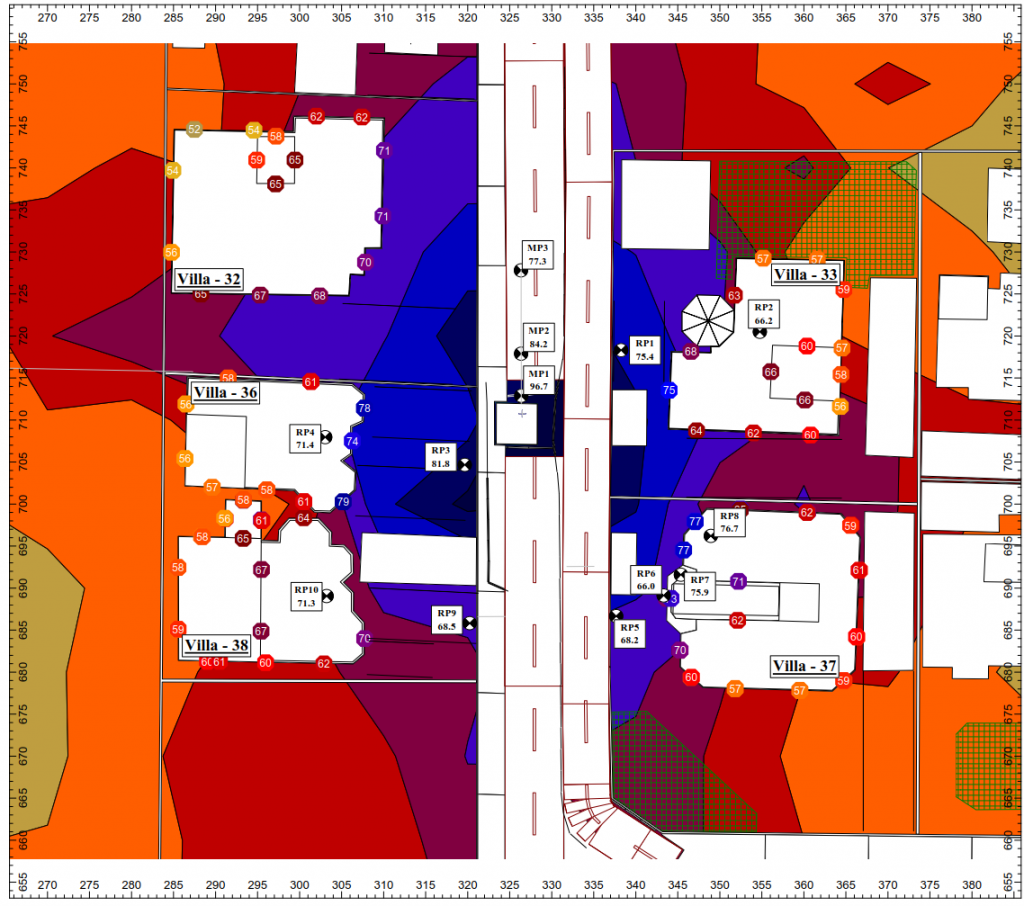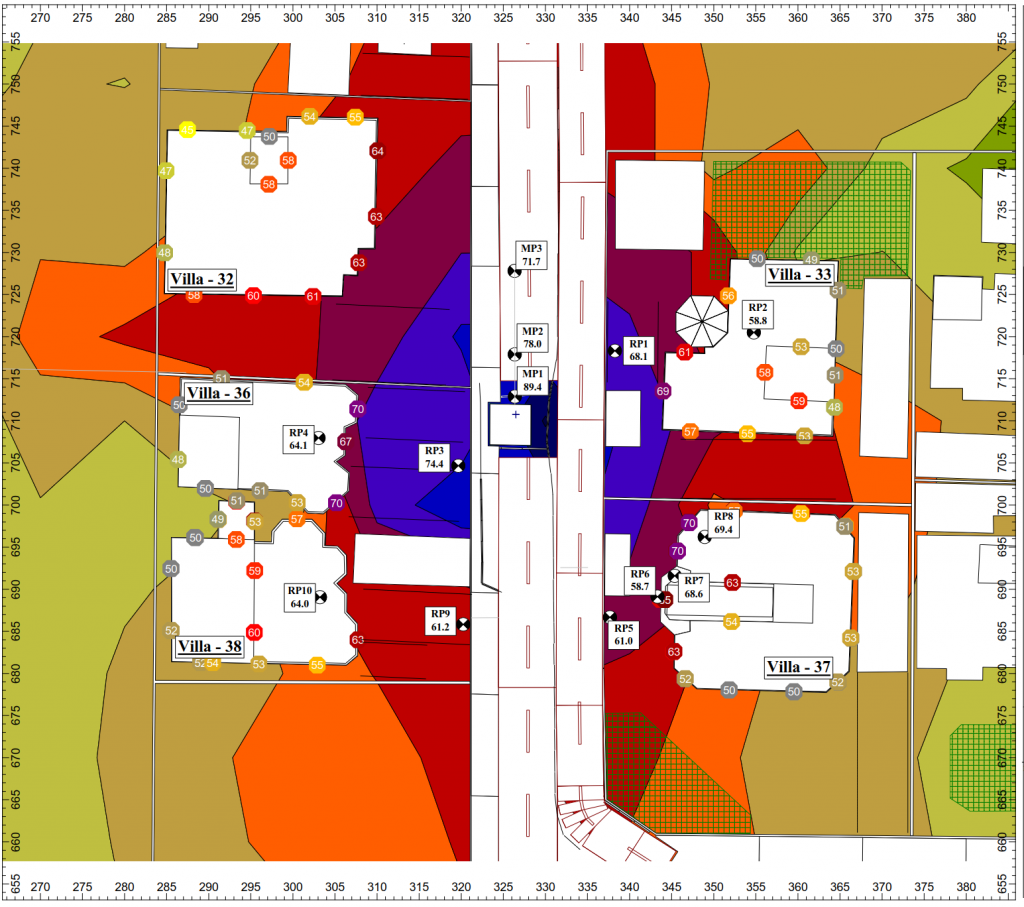 The project observed up to 6-9 dBA reduction after installation of the noise reduction attachment as tabulated below:
A significant reduction in dust generation also observed since the blanket arrangement contains/suppress most of the dust generated during the operation at-source.
Above case study conveys, why Construction Noise has to be taken seriously under consideration? (Recorded noise levels during the operations are far above acceptable noise levels prescribed by Health organizations) and how simple innovative solutions without major investments can help reducing the impacts. It has to be noted that, this case study only covers effect of adding rock breaker attachment in the overall noise levels whereas the project is taking additional measures like insulated enclosures to maintain neighborhood acoustic conditions within acceptable levels.
Conserve acoustics team are experienced and equipped with tools and technologies in assisting the projects to reduce construction noise in line with local and international standards.Conserve Solutions will be happy to assist your projects. Our offices are located in India, UAE, Qatar, Saudi Arabia, Canada, United Kingdom, Egypt and Singapore.