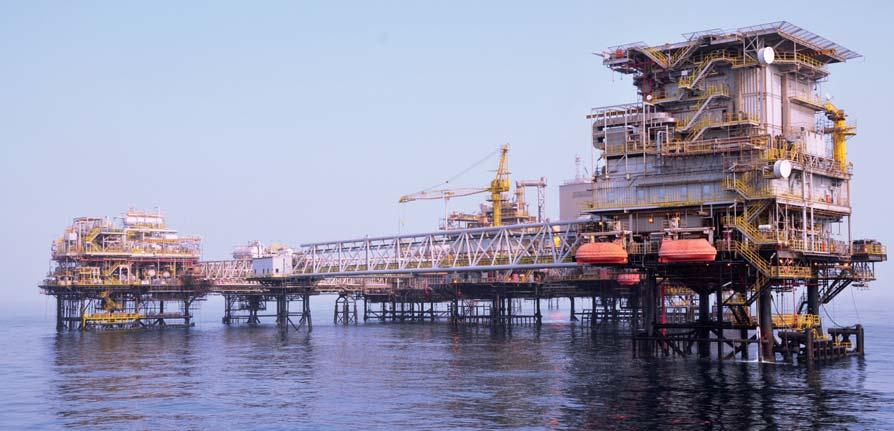 The project is one of the world's biggest single non-associated natural gas fields, lies offshore Qatar peninsula. This expansion project includes the development of four new LNG trains and eight wellhead platforms, from which 80 new wells will be drilled. Eight offshore jack-up drilling rigs will be installed and four offshore 38in trunk lines with 28in diameter intra-field pipelines will be laid, along with power and fibre optic subsea cable rings.
Production Capacity: 32 Mtpa of LNG, 4,000 t/day of Ethane, 260,000 barrels/day of condensate, 11,000 t/day of LPG and 20 t/day of pure helium
Four-legged Jackets: 59m High and 754t weigh in the soil at minimum 53m water depth
An additional living quarter topside with five levels is being developed on the Production Station which will accommodate 90 people. The 2,253t topside will feature six-deck floors, a crane, three laydown areas, and a steel-structured helipad weighing 174t. Additionally, four living quarter jacket piles with a total length of 1,637m will be installed. Six 10m bridges between existing living quarters and the new living quarters will be built.
Conserve has awarded with the package of riser treatment platform in production station as a brownfield project. The scope involves piping process, structural and equipment
modelling of riser treatment platform. The structural scope involves the design and release of extended platform, support drawings for the piping routes covering the new wellhead platforms in the Production station area. The mechanical scope involves the 3D modeling, design and detail engineering of pipe routes, equipment covering in new wellhead platforms
for the riser treatment platform.
In this package, wellhead area is modelled in the extended riser treatment platform of offshore production station. Along with that the outputs are delivered in the latest version of the software.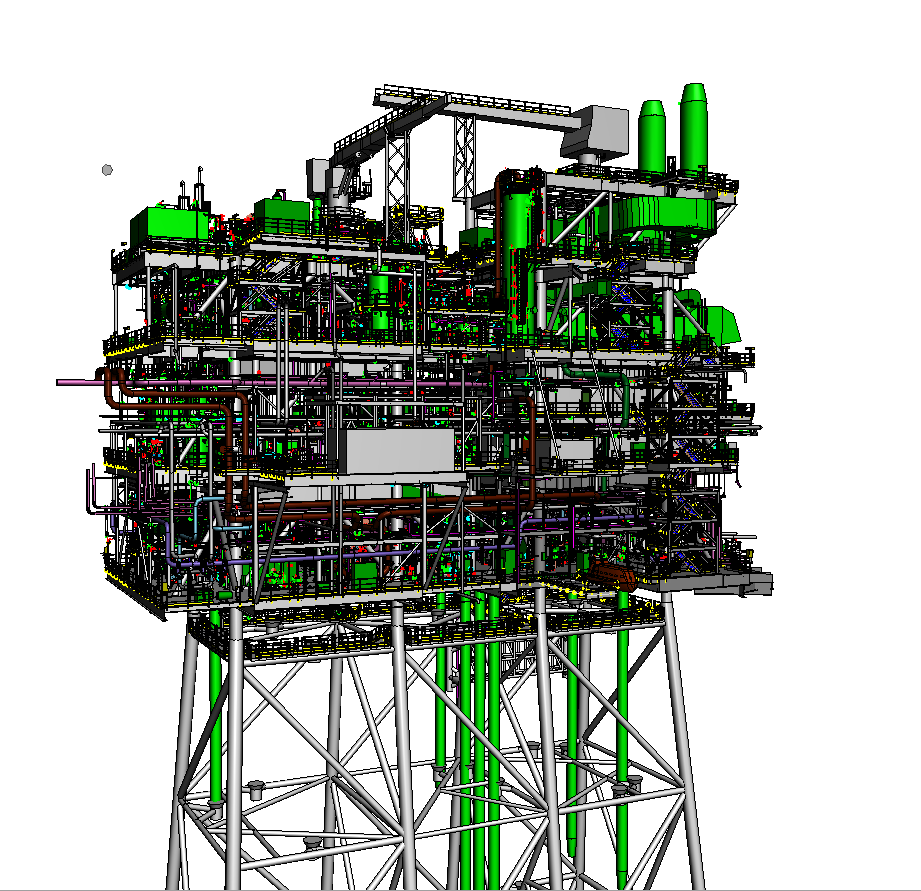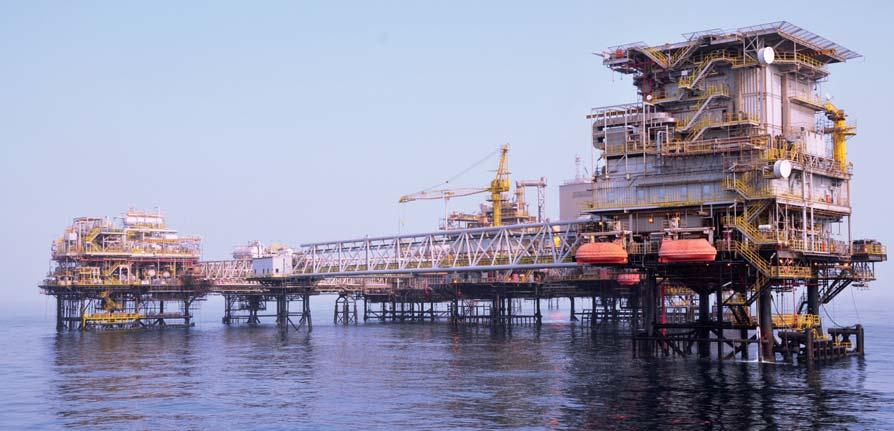 Once the modeling is complete, the 3D models must be rendered to a file for easy viewing in future.
The outcome of the project is the wellhead platform model and detail drawings based on the project specification. The final output files of 3D models and detail drawings are attached below.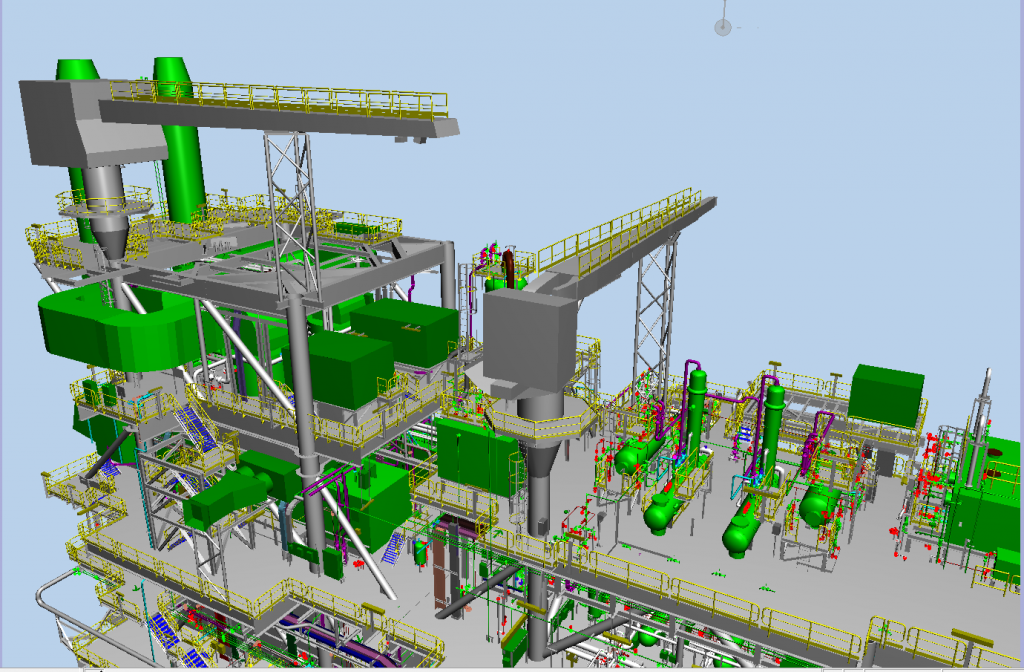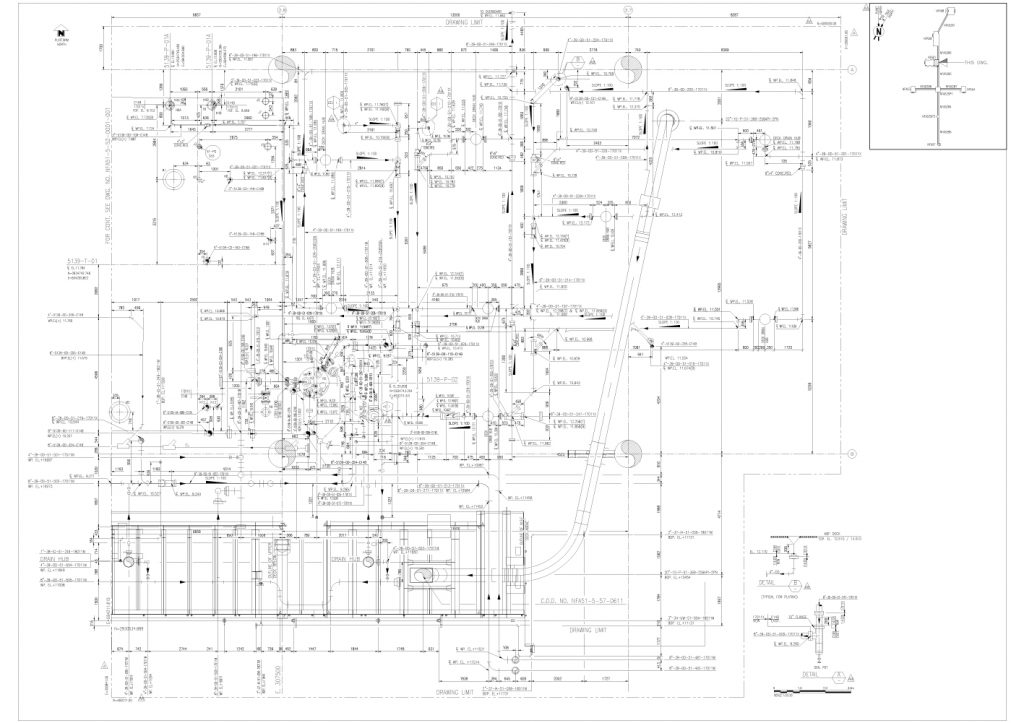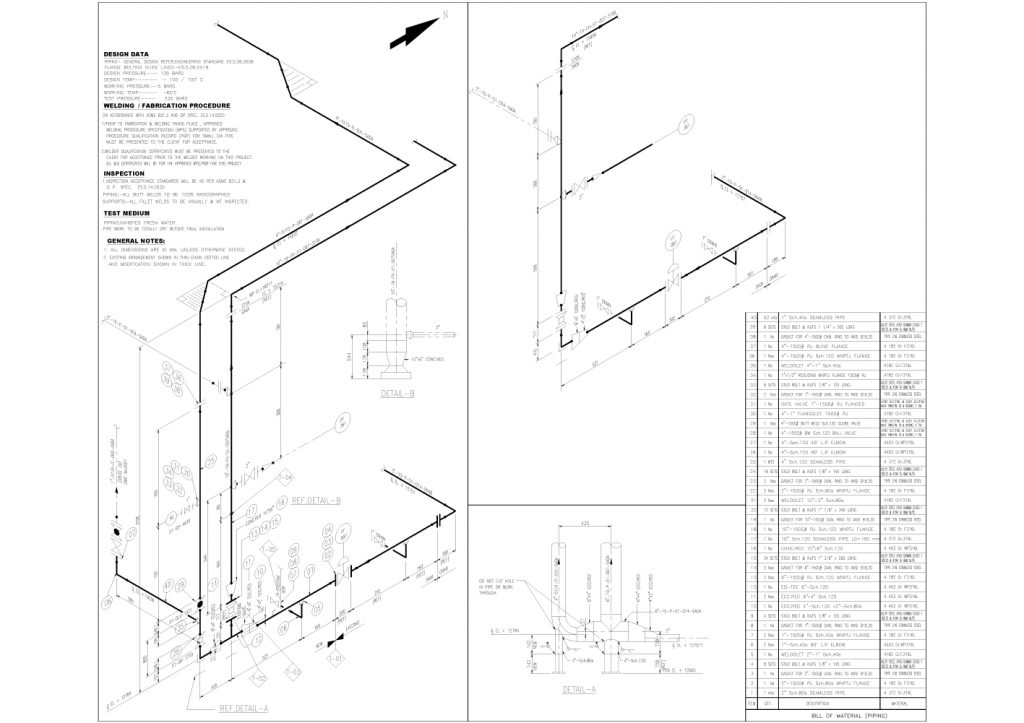 Conserve will be happy to assist your projects in executing stress analysis, piping engineering and other engineering services all over the world through our offices in India, UAE, Qatar, Saudi Arabia, Canada and Singapore.