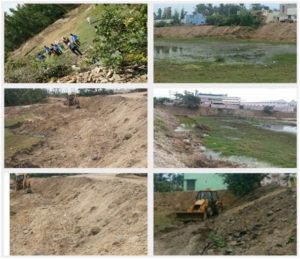 Our 1st project is to rejuvenating anon-functional contaminated lake located in Meenjur- 30Kms from Chennai, India. Around 35 people (social activists) have worked in the project. Following activities are done
05 March 2017:  Removal of Contaminants from the site and removal of invasive trees (Prosopisjuliflora- சீமைகருவேலம்)
11 – 14 March 2017: Deepening and protecting the banks of the lake
26 March 2017: Fencing perimeter of the lake and plantation around the perimeter to prevent erosion and stabilize the soil.
Team Conserve, funded the project as a part of our CSR initiative.
The complete project was planned and executed successfully by 'Save Farmers' a volunteering group in India. Our sincere acknowledgements to all the volunteers who participated in the project. Our special thanks to Mr. Rajesh, Mr.Aadhavan& other admins, who took the lead in successful execution of the project.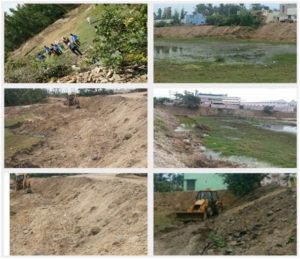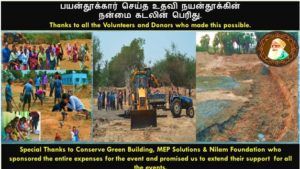 Conserve Solutions will be happy to assist your projects. Our offices are located in India, UAE, Qatar, Saudi Arabia, Canada, United Kingdom, Egypt and Singapore.