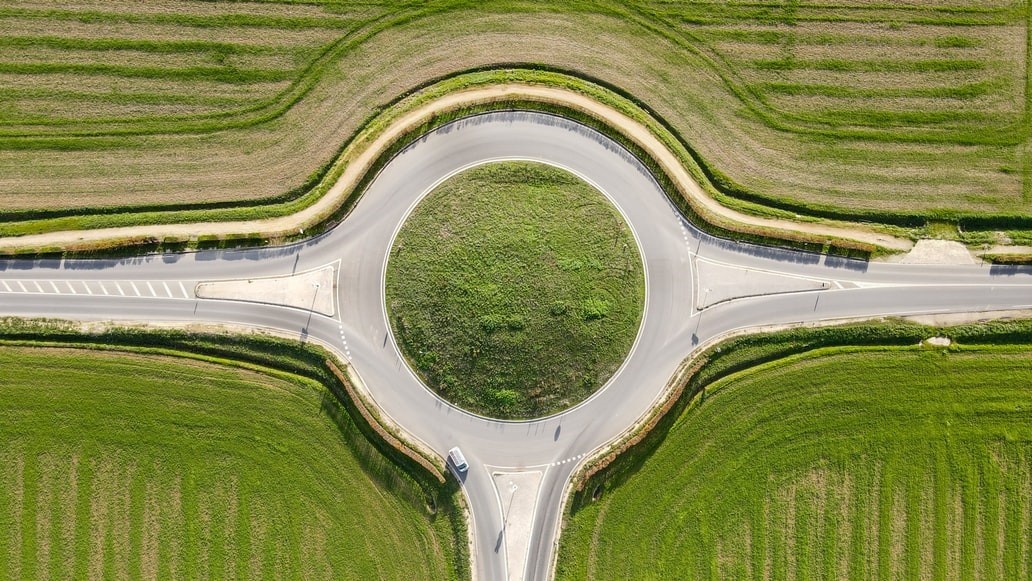 There are many other factors Environmental, Economical & Social factors worsening the situation at their own pace which stumbles even the developed nations to deviate from their climate change goals. Being long said though there is no one-way plan to address all these things and to reverse the scenario upside down, there could be incremental sustainability approaches on various sectors such as construction to neutralize and reverse climate change to a certain beneficial extent.
70% of greenhouse gas emissions are associated with infrastructures such as power plants, buildings, transportation and grey infrastructures such as dams, seawalls, roads, pipes or water treatment plants.
While power plants, buildings and transportation are addressed by different standards, grey infrastructures such as Dams, seawalls, roads, pipes or water treatment plants is not looked seriously.
These 10 minutes read will impart awareness on what the state-run agencies could do the minimum to their current and near-future infrastructure projects to make an immensely positive impact on the climate change crisis.In this article we will discuss about CEEQUAL a sustainability rating system developed by BRE to address sustainable design and construction of infrastructures and public realm projects.
The gaining popularity of sustainable approaches for Commercial and residential buildings through sustainable design and eco-friendly construction practicesacknowledged by global rating systems such as BREEAM, LEED and so is not the same plot when it comes to infrastructure and public realm projects which in return executed in large scale generally serves a 5X service life and with hefty public funds.
CEEQUAL (Civil Engineering Environmental Quality Assessment Scheme)
CEEQUAL is an evidence-based sustainable rating scheme for civil engineering, infrastructure, landscaping and public realm projects. It was originally developed by the Institution of Civil Engineers (ICE) and now became part of BRE Group and operates alongside BREEAM.By identifying and applying best practices, CEEQUAL encourages and assists clients, designers and contractors to attain high economic, environmental and social performance in all forms of civil engineering.
Process of CEEQUAL Assessment
CEEQUAL trained Assessors uses CEEQUAL guidance to influence the Strategy, Design & Construction of the project with various sustainable and viable environmentally beneficial practices throughout the project phase. The assessment ofthe construction practices isscored against the set of criteria relevant to the project or the contract with evidence such as policies, plans, drawings and photographs that supports the scores for each criterion. The CEEQUAL Assessor collects and uploads the evidence on the CEEQUAL's Online Assessment Tool which is externally verifiedby CEEQUAL appointed Verifier and the CEEQUAL's Board.On successful completion, the project and contract teams deliver a truly sustainable infrastructure project that stands decades with CEEQUAL recognition according to the level of Environmental, Economical & Social benefits underneath.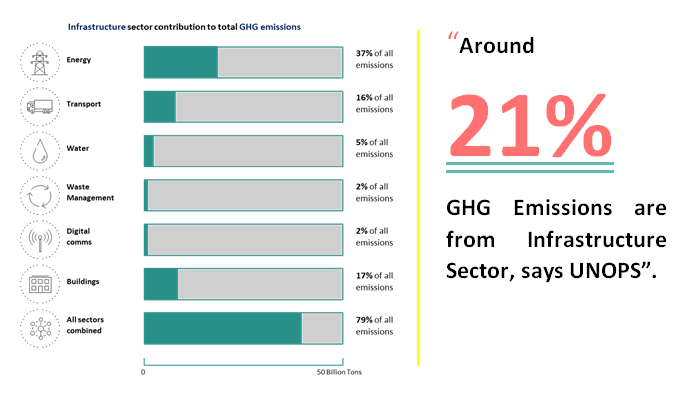 To create a climate of sustainability awareness and of continuous improvement.
Promote the importance of setting and delivering a sustainability strategy for the project or contract being assessed.
Promote improved sustainability performance in project or contract specification, design and construction.
Promote the attainment of high economic, environmental and social performance in all forms of civil engineering.
Benefits of using CEEQUAL
Significant improvements to the projects and contracts through adoption of the best practices.
Incorporating sustainable practices from an early stage of the project resulting in long-term cost savings.
It provides a standard benchmark for sustainability performance.
Enhanced team spirit.
CEEQUAL is one of the few sustainability rating systems that assess how the built infrastructures & Public realm projects contributes to sustainable development with decisive factors aligned closely to climate change protocols to initiate NetZero with inclusion of PAS 2080 compliance for Carbon Reduction.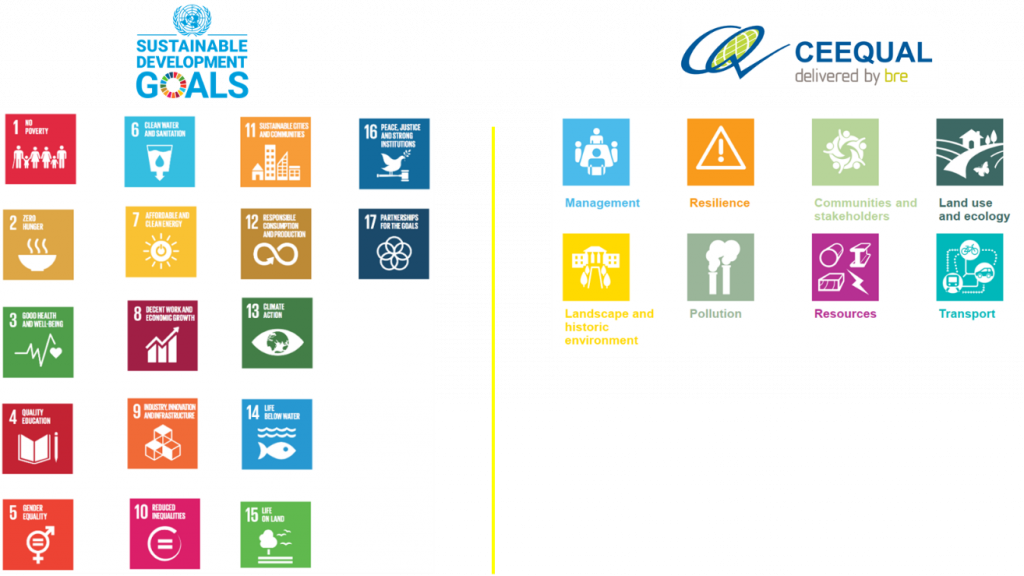 Alongside, the system also provides flexible platform for the project team to deliver optimum benefit to the environment. Adopting such Sustainability principles in large scale infrastructure projects are inevitable as it plays major role in an organization's contribution towards climate change and at the same time reduces the operating cost in all aspects.
If your site is likely to need CEEQUAL or BREEAM assessments, or if you want to undertake an assessment to prove you are a responsible developer, the sustainability and Environmental experts at Conserve can advise where you can gain those extra credits and what steps you can take to improve your score.
To arrange a chat with one of our trained specialists about CEEQUAL or BREEAM and your site, call +974-44427968 or get in touch at: info@conservesolution.com Conserve Solutions will be happy to assist your projects. Our offices are located in India, UAE, Qatar, Saudi Arabia, Canada, United Kingdom, Egypt and Singapore.