LIFECYCLE BIM FOR DIGITAL TWIN
Implementation of Building Information Modelling (BIM) in the Lifecycle is a valuable step in the transformation from conventional design, construction and operational process to digital twins. By using BIM methodologies and standards to collaboratively create digital representations of assets, organizations have brought new consistency and efficiency to their design, construction and operation.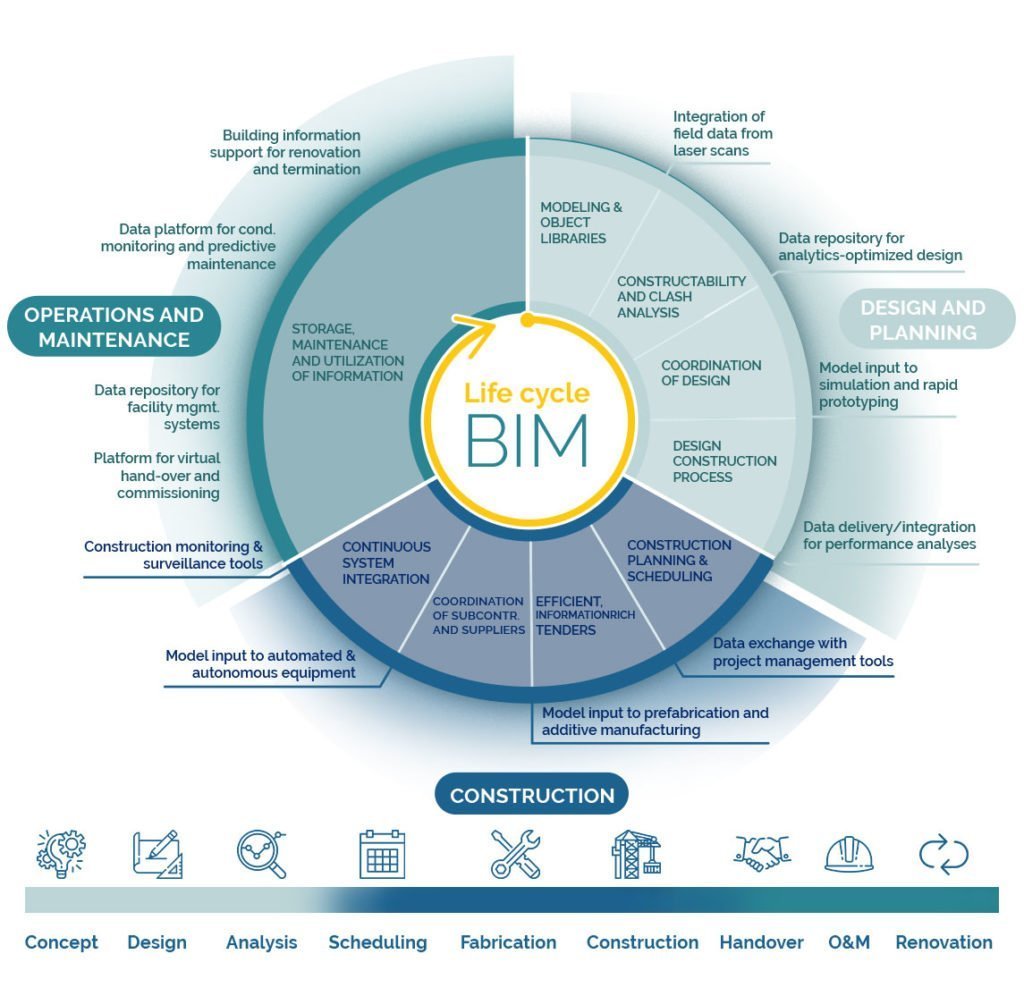 Conserve can assist in providing data-rich BIM Models which can readily be integrated and programmed to a Digital Twin. We assist our clients in creating powerful, customized Digital Twin solutions to transform their business.
Our Digital Twin Solutions transform BIM Models into intelligent twins optimizing their portfolio management with
Information Management
Create, Enrich and Maintain the digital asset with unified asset data from design through construction to the asset's whole lifecycle.
Reality Capture
Make BIM models of Built assets by utilizing cutting edge Laser scanning technology and Point Cloud data with reduced time & Effort.
Data Visualization
Visualize Model in a Collaborative Common Data Environment with Immersive VR Experience to create 3D Renders, Walkthroughs, Clash Detections and Construction Quality Monitoring.
Simulation & Analysis
Perform mathematical finite element models analysis and predict the performance of critical assets during design, Procurement Installation & Commissioning under a simulated environment to add value with reduced cost and time.
Facility Management
Manage the Built asset by integrating the Intelligent Model with CAFM/CMMS/BAS/BMS real-time dynamic data through IoT and data analytics for Performance Monitoring, Predictive/Preventive Maintenance and Energy Managent.