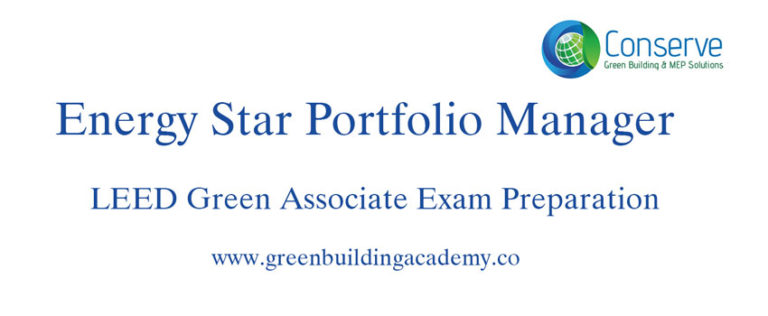 In this part of the addendum we have discussed Energy Star Portfolio Manager as applicable to LEED Green Associate Examination.
What is ENERGY STAR Portfolio Manager?
It is an online tool published by US EPA to measure and track the energy consumption, water consumption and greenhouse gas emissions.
It can be used track and benchmark performance of part of building or single building or multiple buildings.
How Portfolio Manager works?
Compares the performance of subject building with other similar buildings in the database
Buildings can get a score of 1-100 based on how the subject building performs compared to similar buildings

50 represents median energy performance
75 represents top performance-may be eligible for ENERGY STAR Certification
Go through the video for sample question on Energy Star Portfolio Manager
Conserve Solutions will be happy to assist your projects. Our offices are located in India, UAE, Qatar, Saudi Arabia, Canada, United Kingdom, Egypt and Singapore.