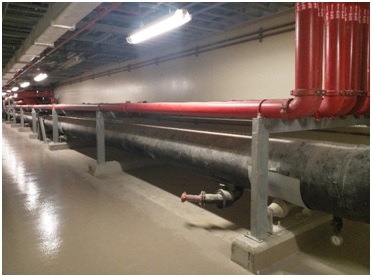 Conserve invited by client for site to perform hydro test failed piping system in prestigious integrated project. The client requirement is stress analysis of hydro test failed (Supports pulled out from base) chilled water piping inside the tunnel have,
With Exiting supporting arrangements.
Locations and types of supports cannot be changed.
Bellows and Anchor support cannot be replaced/relocated.
A Leader in one of the world's inaugural engineering solutions providers and project specialists.
Their service offers Power, Process, Oil & Gas, Heating, Ventilation and Air Conditioning, Refrigeration, Electro-mechanical projects, textile machinery, mining and construction equipment, water management & treatment, cold chain solutions, building management systems, and indoor air quality.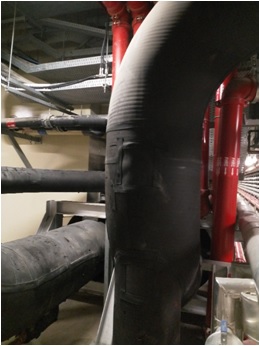 The following observations were made on our initial study,
Due to high load impact on anchor in previous support configuration.
Support configuration not designed for thermal & hydro loading.
Bellow thrust force + thermal force + friction force on ANCHOR .
Piping support designed based on site experience.
Stress analysis not performed.
The following software's used for analysis,
Stress Analysis Software-Caesar Ii.
Structure analysis Software-Staad Pro.
Ms Office.
The following recommendations made to qualify the system by carrying out stress, Structural analysis,
In this case support structures are redesigned with existing configuration and implemented to qualify System failure.
It has been checked for max forces and moment for both supply and return line and after analysis recommendation is found to be safe.
Limit rods are designed to absorb the pressure thrust of the expansion joint in case of anchor failure.
Support and stress analysis performed for the same and recommended cost effective solution without changing existing support types and its location.
With our technical & practical experience we conclude with,
Stress analysis to be performed in design stage itself to avoid last minute failure.
Structural analysis to be performed based on stress analysis output loads and which has to perform.
Stress & structural analysis will be recommended to avoid such failures