Piping Stress Analysis Services
Piping Stress Analysis Services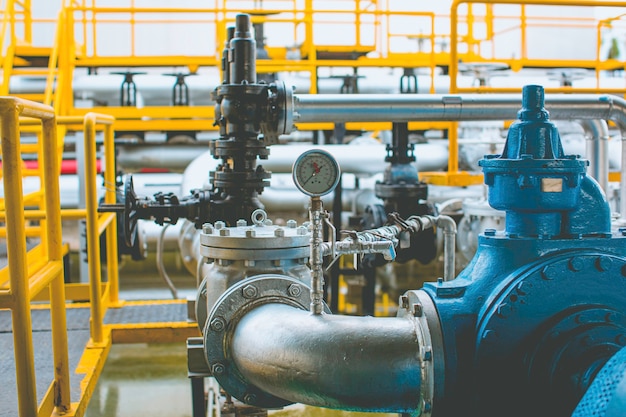 "At Conserve Solutions, our commitment is to deliver exceptional Piping Stress Analysis services, supported by a wealth of professional experience"
What is Piping Stress Analysis?
Piping Stress Analysis, often referred to simply as Stress Analysis, is a critical engineering discipline in the field of mechanical and structural engineering. It involves the assessment of how various forces, pressures, temperatures, and external loads impact the integrity and performance of a piping system. The primary goal of Piping Stress Analysis is to ensure that the pipes, fittings, and supports in a system can withstand these stressors without experiencing excessive deformation, failure, or compromising safety.
We Provide a Wide Range of Piping Stress Analysis
Modal analysis
Harmonic analysis
Vibration analysis
Time–history analysis
Water hammer analysis
Equivalent Static analysis (Dynamic)
Pressure loading
Occasional loading
Thermal loading
"Output of analysis is provided in the form of report and animations containing profiles of the required parameters at different planes for the review & approval of the clients/AHJ"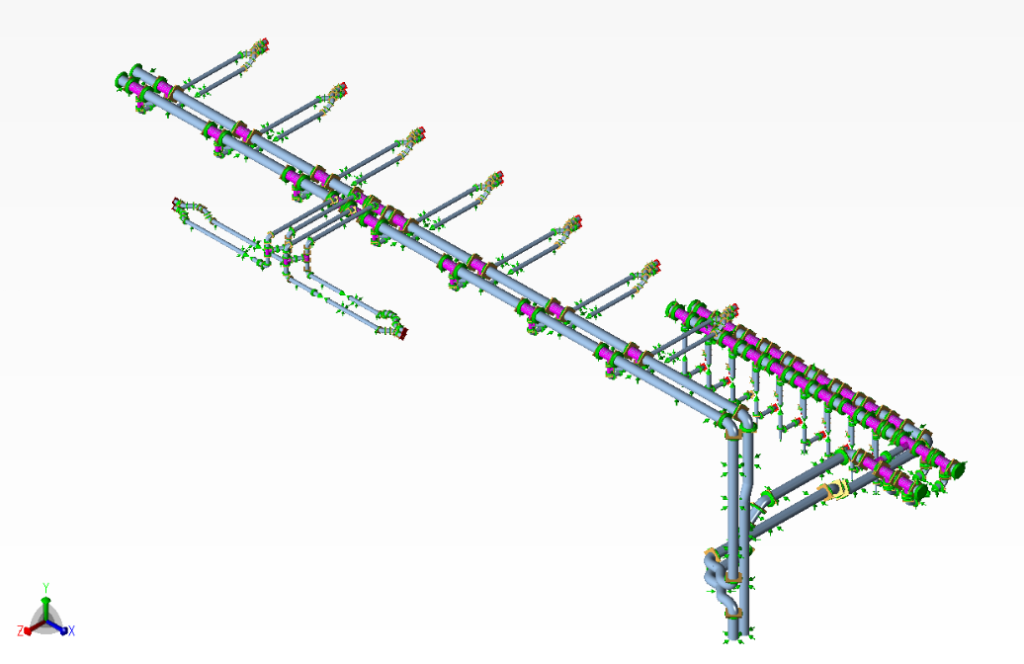 Our Tools Used for Stress Analysis
CAESAR II, by Hexagon
Auto pipe, by Bentley
CAEPIPE, by SST USA
PEPS, by DST Engineering
Rohr2, by Sigma, Germany
PASS/START-PRO
Why Choose Conserve Solutions?
01
01
Expertise and Experience:
Our team comprises seasoned professionals with extensive experience and in-depth knowledge in the field of piping stress analysis.
02
02
Customized Solutions
We recognize that every project is unique, and our approach reflects this understanding. Our services are tailored to meet your specific requirements and goals, whether it involves optimizing designs, enhancing efficiency, or ensuring the safety of your piping systems.
03
03
Dedication to Excellence:
At Conserve Solutions, our commitment to delivering high-quality piping stress analysis services is unwavering.
04
04
Comprehensive Analysis:
We employ advanced tools and methodologies to conduct comprehensive stress analyses on your piping systems, identifying potential issues and recommending solutions to enhance performance and reliability.
Frequently Asked Questions?
1. What is piping stress analysis, and why is it important?
Piping stress analysis is an engineering evaluation that assesses the impact of various forces, pressures, and temperatures on piping systems. It's crucial to ensure the structural integrity, safety, and reliability of these systems, especially in industries like oil and gas, petrochemicals, and power generation.
2. When should I consider conducting a piping stress analysis?
Piping stress analysis should be considered during the design and engineering phase of a project, whenever modifications are made to existing systems, or if there are concerns about the integrity and performance of the piping.
3. What are the common types of stresses that piping systems experience?
Piping systems can experience various stresses, including thermal stresses from temperature fluctuations, pressure-induced stresses, weight and gravity-related stresses, and vibration-induced stresses.
4. How can piping stress analysis benefit my project or industry?
Piping stress analysis helps optimize designs, prevent failures, enhance system efficiency, and ensure safety compliance. It ultimately reduces the risk of costly downtime and maintenance.
5. How long does a piping stress analysis typically take?
The timeline for a piping stress analysis can vary depending on the complexity of the system and the specific project requirements. It's best to consult with your service provider for an estimate.